Sooo... just did another drawing... Yay!
-Resolute- made for the Tsioque Art Contest.

Thinking about it... It`s been a while since I made something specifically for Newgrounds...
And that's a shame, cause doing something for this page demands to get it to a finished-ish state...
Therefore practicing and trying new things... for example, this time tried to color in a different way i normally would.
That said, I`m going make the compromise of...
-"At least trying to draw something for each of the art contests that Newgrounds host year round!"-
It means I'll have to draw some pixel art now... That should be fun!

Btw, I like to see the sketch, values and final color of my art one next to the other...
So here it is!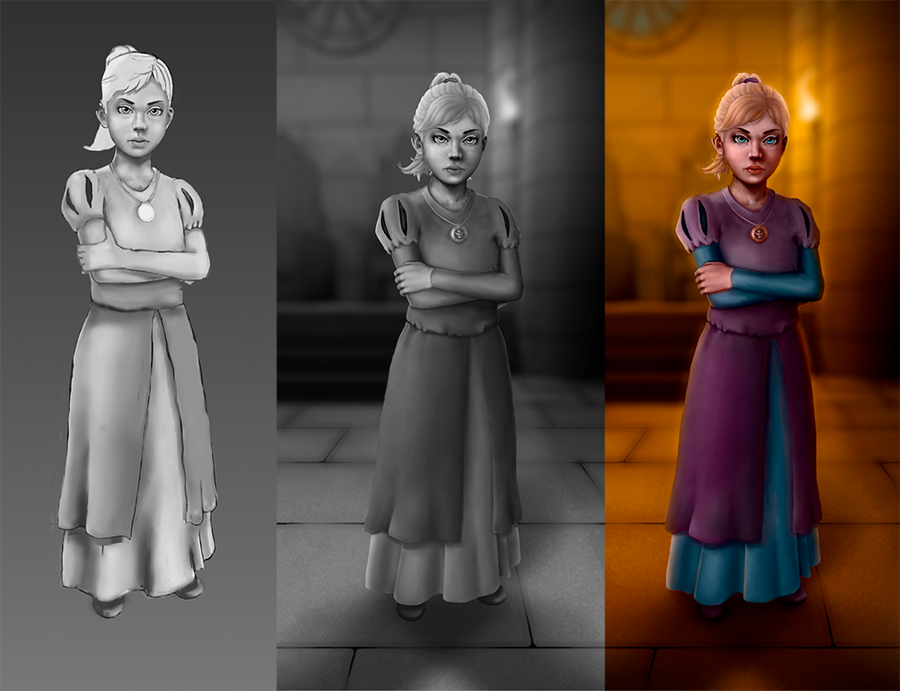 (The anatomy of my sketch kind of sux haha)